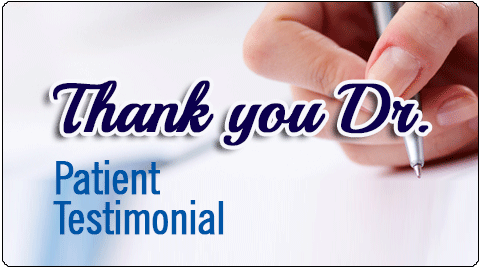 When I met Dr.Rizwan in the first appointment itself I had felt that I had met an ideal physician which i wanted since a very long time. He cured my chronic headache & depression & I got a new life & energy to live life more joyfully & fruitfully! Thanks to his wonderful skill as a physician, counselor & warmth as a human being
I had sciatica with sever disabling pain ,can't sit for a moment, even I had to stand while eating & It was so much difficult offer my prayers with kneeling down (Muslim prayers-Namaz) & After my son suggested me to consult Dr.Rizwan I, started treatment from him but after first appointment there was no relief in my pain & I consulted him again for 2 times & he said homeopathic medicine works fast but sometimes it takes few visits to exactly match the remedy to your ailment Then after third visit I got a substantial relief that even after 2-3 yrs of treatment there is no pain & I offer my prayers five times daily & whenever anyone has any pain I suggest only one name i.e. Dr Rizwan Ali
When I was tensed & there was no way to go someone suggested me to consult Dr.Rizwan Ali ,He treated me with patience, compassion & skill so that today even 5 yrs after his treatment I am so well & I always remember him in my prayers I wish him Health & happiness
I have visited Dr.Rizwan's Multispeciality Hospital and his treatment is good. The way he converse with patient is very professional. Those who are suffering from chronic diseases should try to visit this Hospital once and you will feel the treatment and recovery in a week.
I found it excellent! Homeopathic treatment & Mental Health Psychological counselling services are available.
I got in touch with Dr Rizwan through a friend's referral, I have met many healthcare professionals in the past in different places in India and abroad, however I need to say that Dr Rizwan's way of diagnosis, understanding patient's symptoms/issues is simply commendable, he patiently listens and tries to get down to the root cause of the ailment, Besides being a good doctor he is a good human being and I am happy to see people like Dr Rizwan in Gulbarga, in this era of corporate hospitals and business minded healthcare service providers, Dr Rizwan is trying his best to treat medically untreated/failed cases in the most economic way possible, As our elders say "Healthcare and Education was never meant to be business in olden days, people used to get into these services in order to help the community", I see this level of yeoman services being offered by Dr Rizwan today, You got to meet this person to understand what I am saying and why I am saying this only then you can co-relate to my thoughts, I am looking forward to see Dr Rizwan being recognized as the most successful healthcare service provider in the field of Homeopathy in Karnataka which again I should be saying will not be a surprise to most of the patients whom he has treated, Kind wishes and Many Thanks to Dr Rizwan.