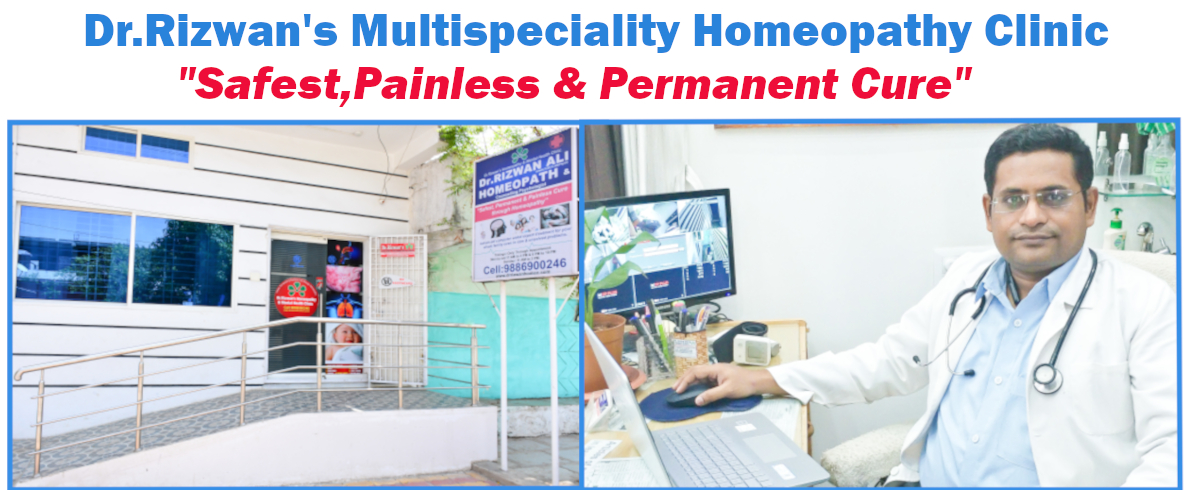 "Safest,Painless & Permanent Cure"
A Comprehensive & Compassionate Care
Healing you from deep within by addressing your physical, mental & emotional aspects.
     Complete Family Care from infants to aged for all their health problems even in rare,chronic,surgical, undiagnosed & unsolved health issues.
Facility of High quality online or Tele-consultation (through call & video call)
with safe & hassle free Home Delivery of medicines to any place.

Dr Rizwan's clinic is for complete care, Adults and children both treated with special love and care, I was suffering from back bone Disc problem causing severe pain in my legs that too after getting operated once. Medicines prescribed by Dr Rizwan were very helpful and I am now leading a normal life.....
Rafat Sultan
Dr. Rizwan's Homeopathy Clinic is the best and Unique in our Gulbarga City. In 2013 I first consulted him for my 1 year old daughter and he gave very nice treatment with no side effects. Now my whole family takes his advise and treatment for all chronic and non chronic diseases. I think we the people of Gulbarga are blessed to have a Doctor like Dr. Rizwan.
Zahed hashmi